Search Results (About Ranking)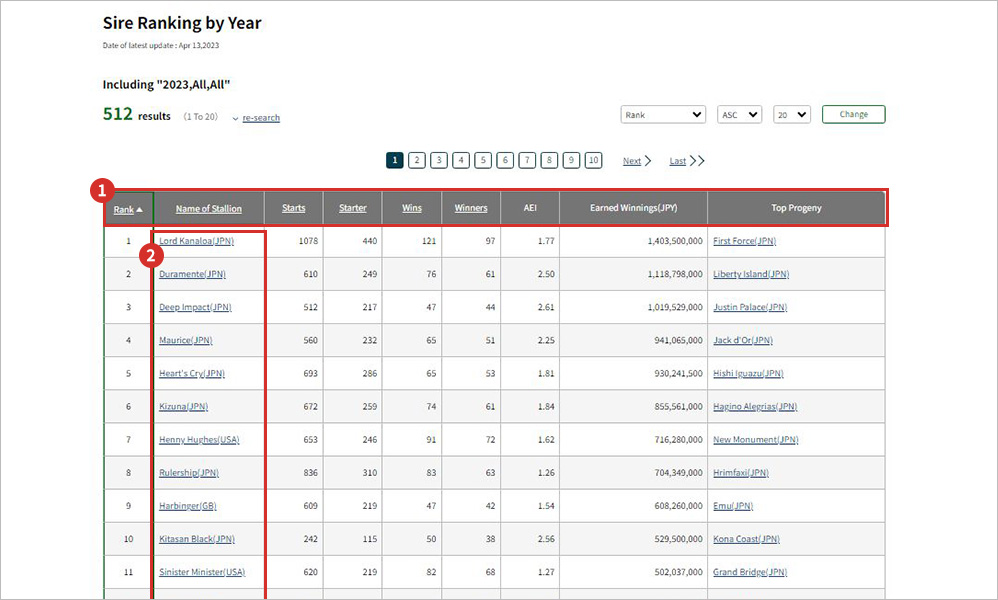 Results can be sorted by the fields that include links. By clicking the field a second time, you can reverse the sort order.
Example: For "Horse Name," the results can be sorted in order of the Japanese alphabet. Fields indicating the number of times or horses will sort results in descending order.
Clicking on a horse name will move to a page showing detailed information on the horse.
Information for new users
Horse Information Searches
Sales Searches
About Rankings
Others
to top